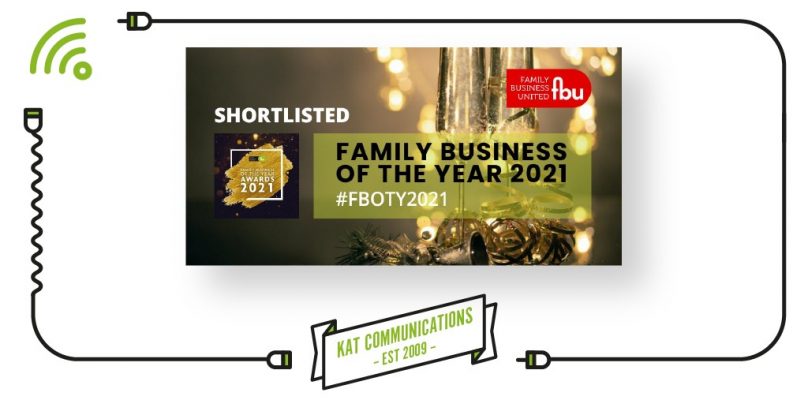 KAT Communications shortlisted for Yorkshire Family Business of the Year
Doncaster based business telecoms specialist KAT Communications are delighted to announce they have made the shortlist for the 2021 Yorkshire Family Business of the Year.
When you think of a family business what do you immediately think of?  Local butchers, bakers and corner shops? Did you now family businesses account for over 30% of the UK GDP and account for over half of the employees in the UK private sector?
Anthony Temperton of KAT said "We are proud to be recognized for such a prestigious award as the Yorkshire family business of the year. The success of KAT Communications has been based on core family values of trust, respect for people, a quality service, and support for the local Doncaster community"
In what is an extremely competitive marketplace KAT Communications are seen as a leading business telecoms provider in the Yorkshire area and are trusted to provide essential telecoms for over 200 businesses throughout the area.
KAT Communications are also very active in their local community as partners of Doncaster Business for the Community and patrons of the Club Doncaster Foundation.
As well as being shortlisted for the 2021 Yorkshire Family Business of the Year Award they are also shortlisted for the 2021 Peoples Choice Family Business Award and they need your Vote. To support them follow this link here
For further information on the awards please visit Family Business United who are now in their 9th year of promoting and celebrating the best of British family businesses or to learn more about KAT Communications, contact them via enquiries@katcommunications.co.uk or 01302 260195