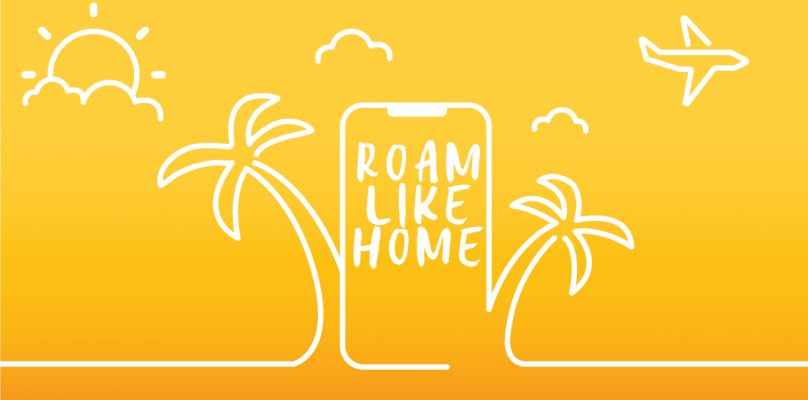 What is Roam Like at Home?
Despite how the mobile networks advertise it 'Roam Like at Home' isn't a network incentive or a service being driven by the mobile networks. For the last few years the EU have been constantly driving down the cost of roaming charges with the result now being that as of 15th June 2017 new regulations come into affect which gives the user the ability to use their UK mobile tariff when roaming throughout Europe.
What does Roam Like at Home include?
When you are in a 'Roam Like at Home' country, data use, calls and texts you make to other EU Zone countries including for now the UK are included in your standard monthly plan. Roaming bolt ons and rates are no longer applicable. It is also free to receive calls and texts in the EU Zone. Please note: If you go over your allowance you will be charged extra as if you would if you were in the UK so please ensure you are aware of your over bundle charges. For frequent EU travellers we recommend you review your tariff.
How will existing tariffs be affected?
All existing tariffs will have 'Roam Like at Home' included as standard from the 15th June.
What is not covered with Roam Like at Home?
'Roam Like at Home' does not cover using your phone in non EU countries, it also doesnt cover picture messages, calls to non geographical numbers such as 084, 087, 118 or international calls made from the UK. Also on o2, texts made to the Channel Islands and the Isle of Man will no longer be included in bundles. There is also a fair usage amount on data of 15gb per month.
Be aware!
Thinking there are no roaming is likely to mean you use your phone more than in the past. Make sure you know your over bundle charges. Most networks have increased these so ensure you know your new rates.
Should you have any questions regards 'Roam Like at Home' or your existing tariff please contact our team on support@79.170.44.128 or via 01302 260195