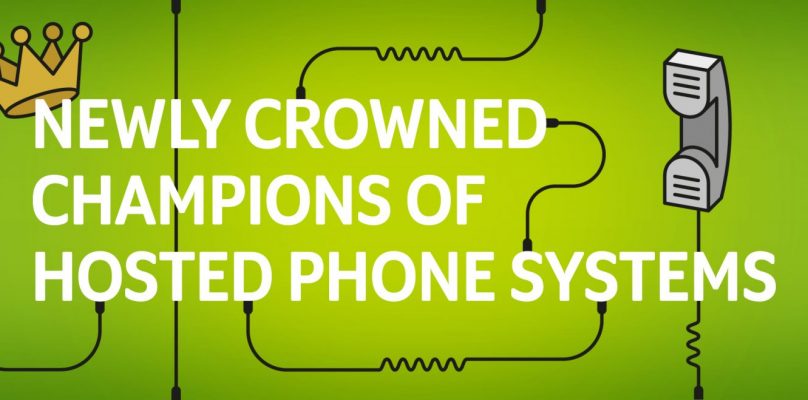 Phone Systems: Traditional v VoIP
Is your business still using a traditional phone system? Are you paying for maintenance? Are you paying one supplier for the phone system and one for the phone lines? Well now may be the perfect time to consider moving over to a hosted VoIP phone system.
A lot of businesses have made the move to VoIP but some are still waiting to make the move. Completely understandable as why replace something that isn't broken? Phone Systems are seen as a major business cost with the advent of VoIP phone systems this no longer needs to be the case.
It is so important to have the right phone systemn for your business. Businesses spend 94% of their marketing budgets getting customers to call their business but then only spend 6% of what happens then. Routing of phone calls is so important. Do you know how many phone calls your business is missing?
What is a Traditional Phone System?
A traditional phone system or sometimes called a Private Branch Exchange (PBX) are phone systems (normally mounted in a cabinet on site) used within businesses to communicate both internally and externally, via a range of lines typically ISDN or Analogue. A traditional phone system is typically made up of extensions which meant you normally had more phones than lines coming into your building. A downside being that sometimes you would want to ring out and couldnt as all lines were busy.
Additional features include the ability to transfer calls, voicemail, call recording, interactive voice menus and music or advertising on hold. However the downside to most of these features is you would have to buy a a physical item and pay to have it added to your system to make it work, ie a voicemail card.
What is VoIP?
Much like a traditional phone system a VoIP system is a private phone system used by businesses. The big difference being that it is cloud based, no expensive equipment typically mounted on a wall so no expensive hardware costs, no maintenance etc.  Calls are made via the business' broadband connection, which means subject to the plan you sign for means either all UK calls to landlines and mobiles can be free.
Unlike traditional phone systems, the VoIP system is managed and monitored by KAT Communications and its approved partners, predominantly in the cloud. Therefore, the set-up and maintenance is the responsibility, in this case of KAT Communications and not the business, not only reducing the cost of install and support but it also means as and when new updates to your system happen you get them automatically.
Why consider moving to a VoIP?
Additional Features
Not just because ISDN and analogue lines will start being switched off in 2025 but VoIP is truly futureproof. A range of high end features, which previously would have been only available at a significant cost to large businesses are now available to companies of all sizes. Features such as call recording, time of day routing, hold messages, call reporting, CRM and database integration and integration with mobile phones through a softphone app letting remote workers still feel part of the office meaning productivity for your remote and flexible workers won't suffer, with the ability to connect from a range of devices, regardless of where they are in the world.
Affordability
Because our award winning VoIP phone systems are managed by the team at KAT and our approved partners, outside of your business premises, there are significantly fewer costs in regard to potential repairs and maintenance. All KAT VoIP phone systems are maintenance free and handsets are warranteed for the time you are with KAT Communications. Also no more paying for expensive ISDN and analogue lines. VoIP works on a simple subscription model. You pay your monthly charge simply by the number of phones you have and the feaures you take. Unlike the majority of telecoms suppliers KAT offer a rolling 30 day plan as well as longer term agreements.
Additionally, a VoIP phone system requires little to no infrastructure or installation, as it connects via a broadband connection so capital expenditure is kept to a minimum.
Flexibility
KAT's award wining VoIP phone systems will enable your telecoms to grow and adapt as your business does, without any interruptions to your service. You'll be able to add and remove additional phone lines, extensions and connect to mobile devices without the typical capacity restictions you may face with a traditional PBX phone system.
Disaster Recovery
We have recently had a series of floods in South Yorkshire. When these unforeseen events occur, along with power cuts for example the first thing to experience issues with is usually your phone lines and phone system. Potential downtime of your phone system and your business can have a negative effect your bottom line and have serious implications for the future of your business.
However, with a VoIP phone system, these instances are far less of a concern, your system is held in the cloud and not on site. Call routing can be managed via any web browser so business can continue with calls routed to employees mobiles or even homes.
Wanting to know more about how VoIP based phone systems can support your business then contact the KAT Communications team via enquiries@79.170.44.128 or via 01302 260195.