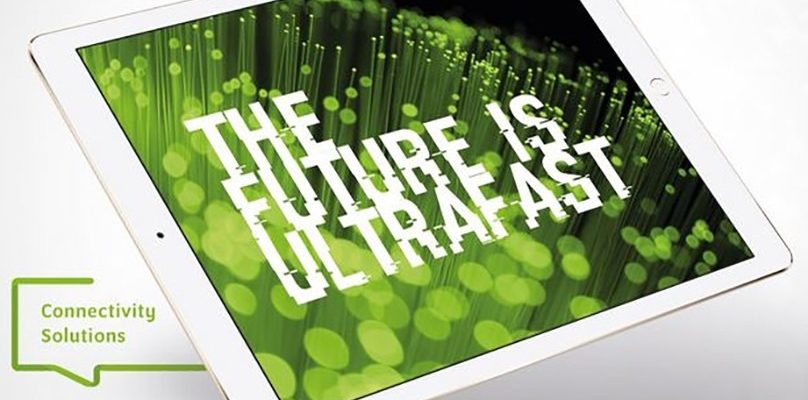 A full fibre diet can be good for your business!
At a time when businesses are still being affected by slow and unreliable broadband its difficult to understand why people are not shouting about full fibre Ultrafast broadband in Doncaster.
As of November 2019 full fibre broadband now covers 10% of the UK and full fibre ultrafast broadband is already live in a variety of Doncaster postcode areas where broadband speeds are available up to 330mb download speed – over 10 times the national download speed average. Find out if you are covered.
So why aren't other telecom providers shouting about it?
Coverage at the moment is limited, that could be the reason though there is going to be 28 areas in South Yorkshire with full fibre ultrafast broadband within the next 12 months. We are already connecting businesses to Ultrafast in, Doncaster, Barnsley, Rotherham and Sheffield. Could it more likely other telecom providers are not talking about it because it affects their revenues of either their wireless/satellite products or the more expensive leased line products?
One Doncaster company who has saved thousands of £s compared to a leased line is Kip McGrath Doncaster North, based at Redhouse Interchange, Adwick. They were at risk of closing the doors after 14 years because of bad connectivity. Ultrafast saved their business by being able to provide a stable connection at the fraction of the cost of a leased line.
So, what is Ultrafast?
Ultrafast broadband (or sometimes called Fibre to the Premise (FTTP) is a full fibre product, unlike Superfast broadband, in that its fibre all the way from the telephone exchange to the property therefore removing the copper element completely. Fibre optic cable has many benefits than the old copper phone network. Speeds typically don't degrade, the cable is thin, light and flexible meaning it is easier to install than copper. Also, fibre isn't affected by water whereas water is the single most cause of faults on the copper phone network. This has been demonstrated with the recent floods in and around Doncaster whereby many businesses have lost broadband because they rely on the old copper network.
How would I benefit from Ultrafast?
Research by the London School of Economics found home buyers in London are willing to pay 8% above market price for properties offering full fibre ultrafast broadband.
As a business, fast and reliable connectivity is key to economic growth. Did you know that for every £1 invested in superfast and ultrafast broadband £20 is generated in economic benefit? This has been achieved by businesses improving both productivity and the 'customer experience' alongside introducing flexible working through the use of cloud applications such as Microsoft 365, VoIP phone systems and video conferencing. This improved connectivity has also helped businesses operate in new markets, and by new businesses being created in the digital, technological and cloud sectors.
Anthony Temperton of KAT says "Business owners come to us wanting faster broadband but are unaware of all the benefits that go with it. A typical broadband supplier is all about selling you the service, they are not interested in how you use it. Research shows businesses that embrace connectivity to the max outperform those that do not." Anthony added "We are also now seeing broadband forming part of a businesses rent review. Why stay in an area of poor or expensive connectivity? Empty units in full fibre ultrafast areas should be getting filled by companies wanting to outperform their competitors."
To find out if you can benefit from full fibre ultrafast Broadband contact the team today on 01302 260195 or email to discuss how we can revolutionise your business through our range of connectivity and cloud based solutions.